This is the first painting for the collaborative show, RAG AND BONES at the Ventnor Fringe festival in 2019.
As a yoga teacher I am very interested in the anatomy of the human body and I wanted to explore frottage techniques that I'd been experimenting with for many years.
This painting really shows this process with a large mono print that is the foundation of the work. Subsequent work develops this working with numerous layers of paint, both acrylic and oils.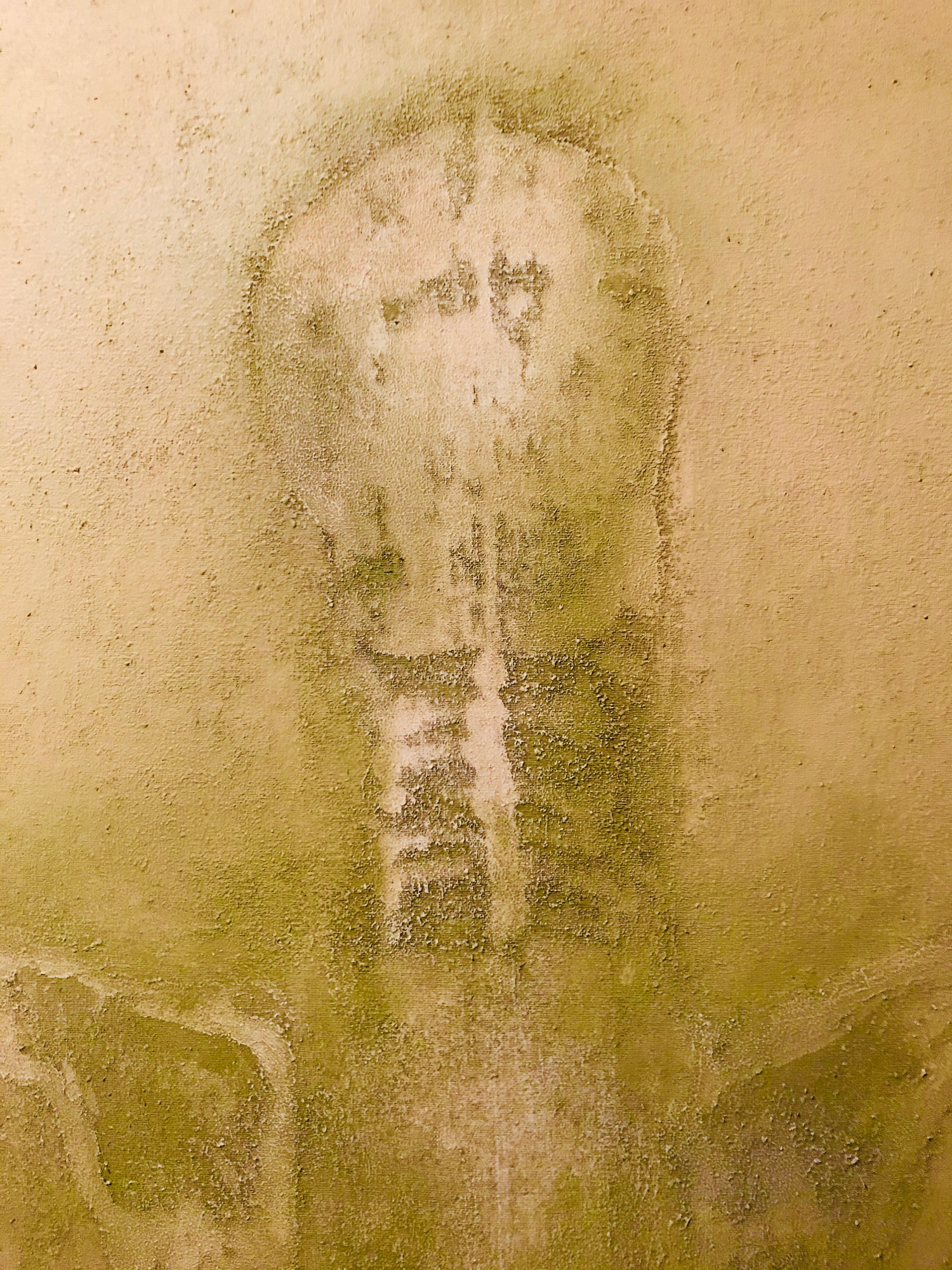 I love to use frottage techniques in my work, or commonly known as Rubbings!
I have developed this process to embed the paint into the canvas.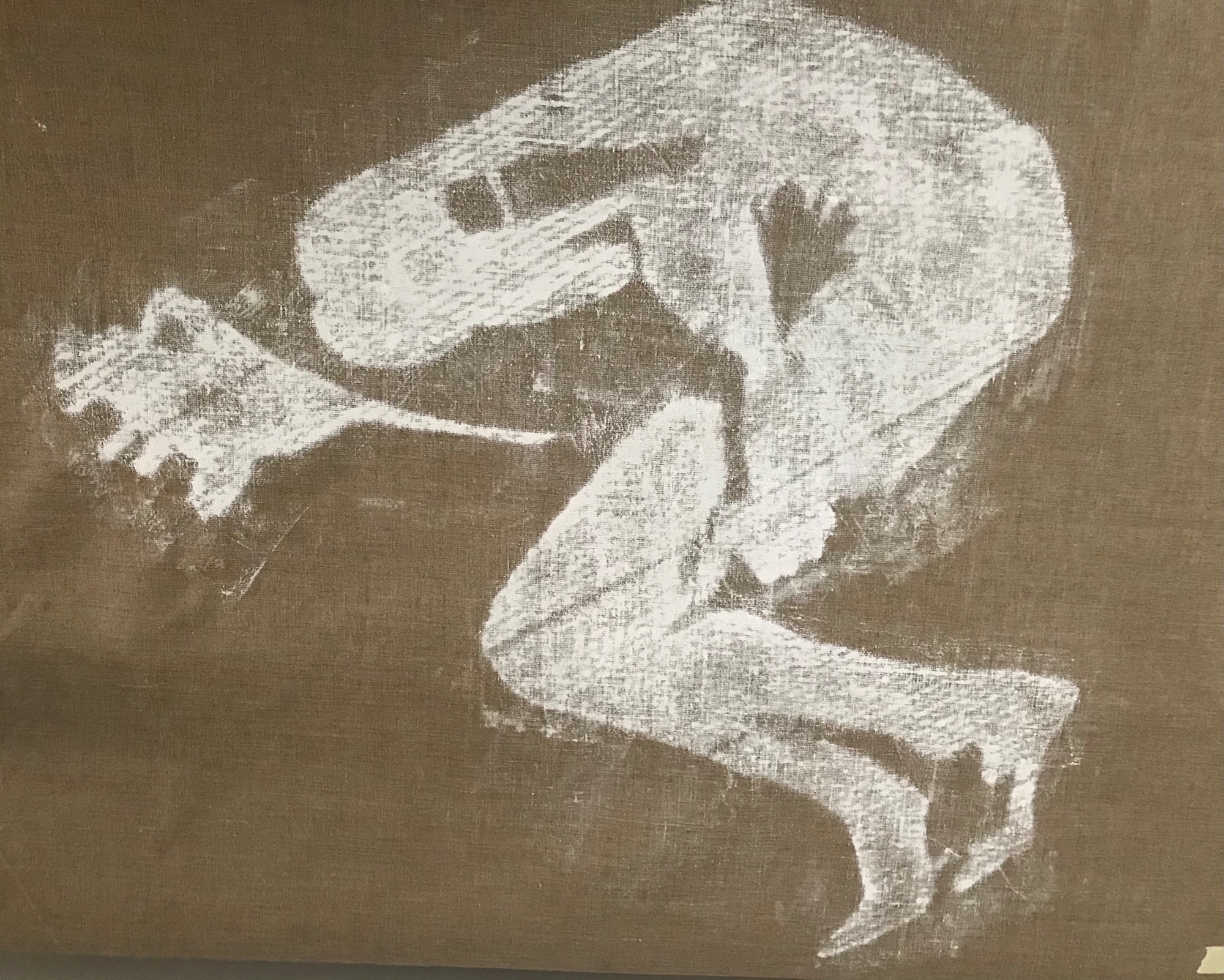 I usually start my canvases with a mono print. This sets the foundation of the painting layers that follows.