The council gave us licence to transfofrm the social distancing spots that were spaced throughout the High Street.
So the stencil designs, inspired by flowers, were dotted along the pavements.
The young people on the project donned their masks and got a chance to legally spray paint the spots with their designs.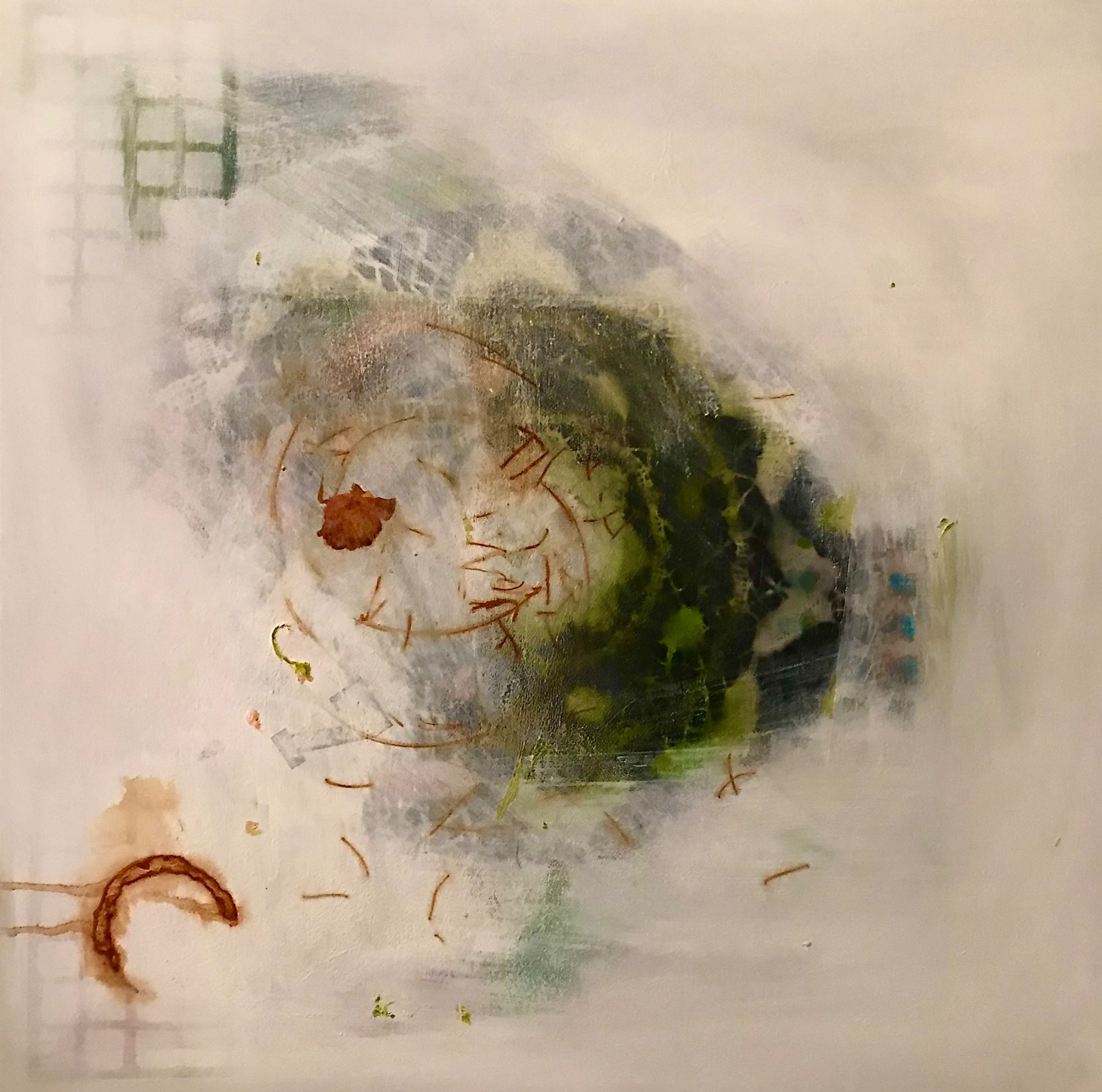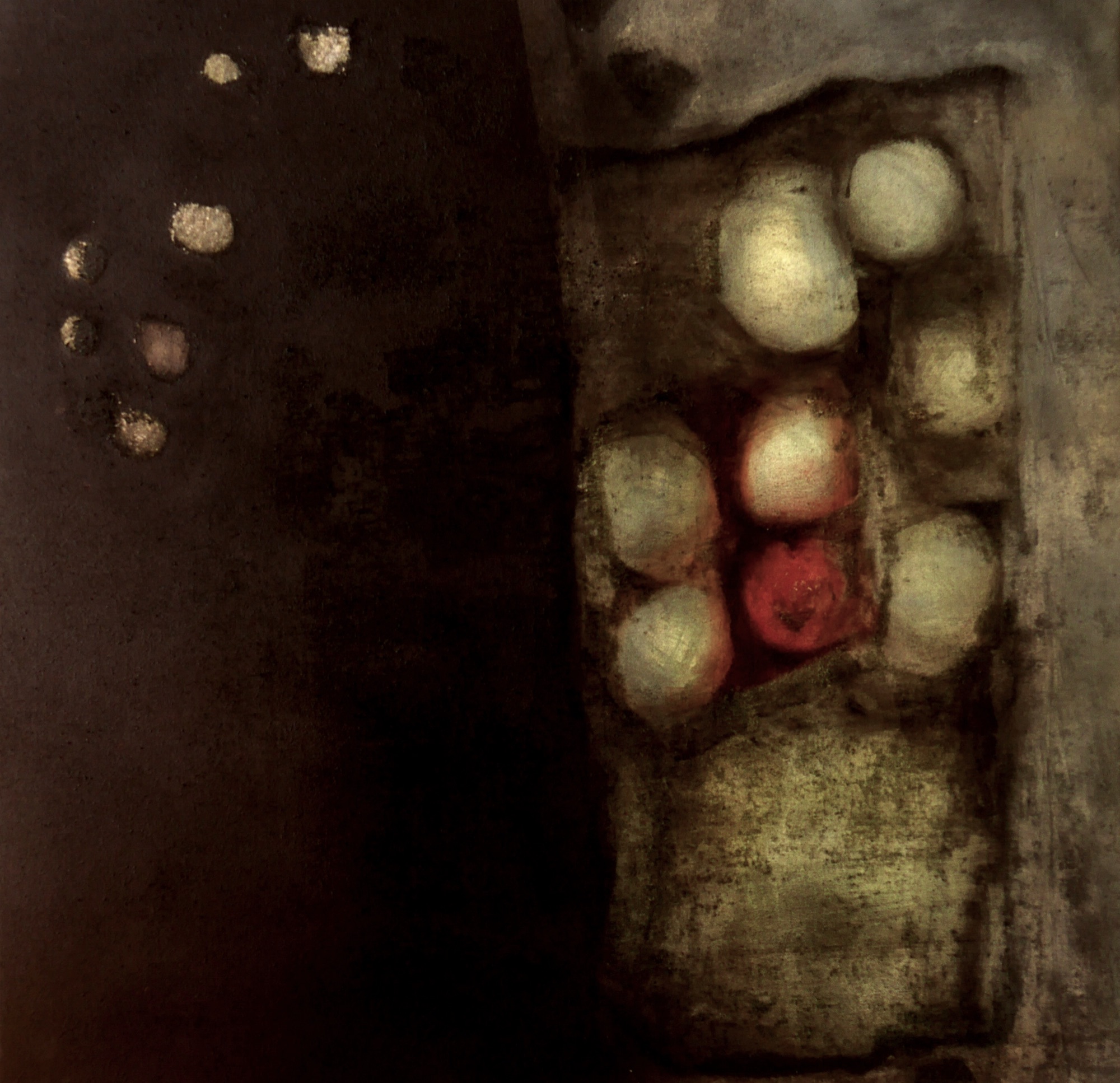 Over time, these floral spots were worn away by footfall and the elements.
The fleetingness of the marks inspired these paintings.
Always looking for the compostions created beneath our feet, I love the layers of history, the textures juxtaposed between nature and what is manmade.