This is the first painting for the collaborative show, RAG AND BONES, at the Ventnor Fringe Festival in 2019.
As a yoga teacher I am very interested in the anatomy of the human body.
I wanted to explore frottage techniques that I'd been experimenting with for many years. This painting shows this process with a large mono print as the foundation of the work.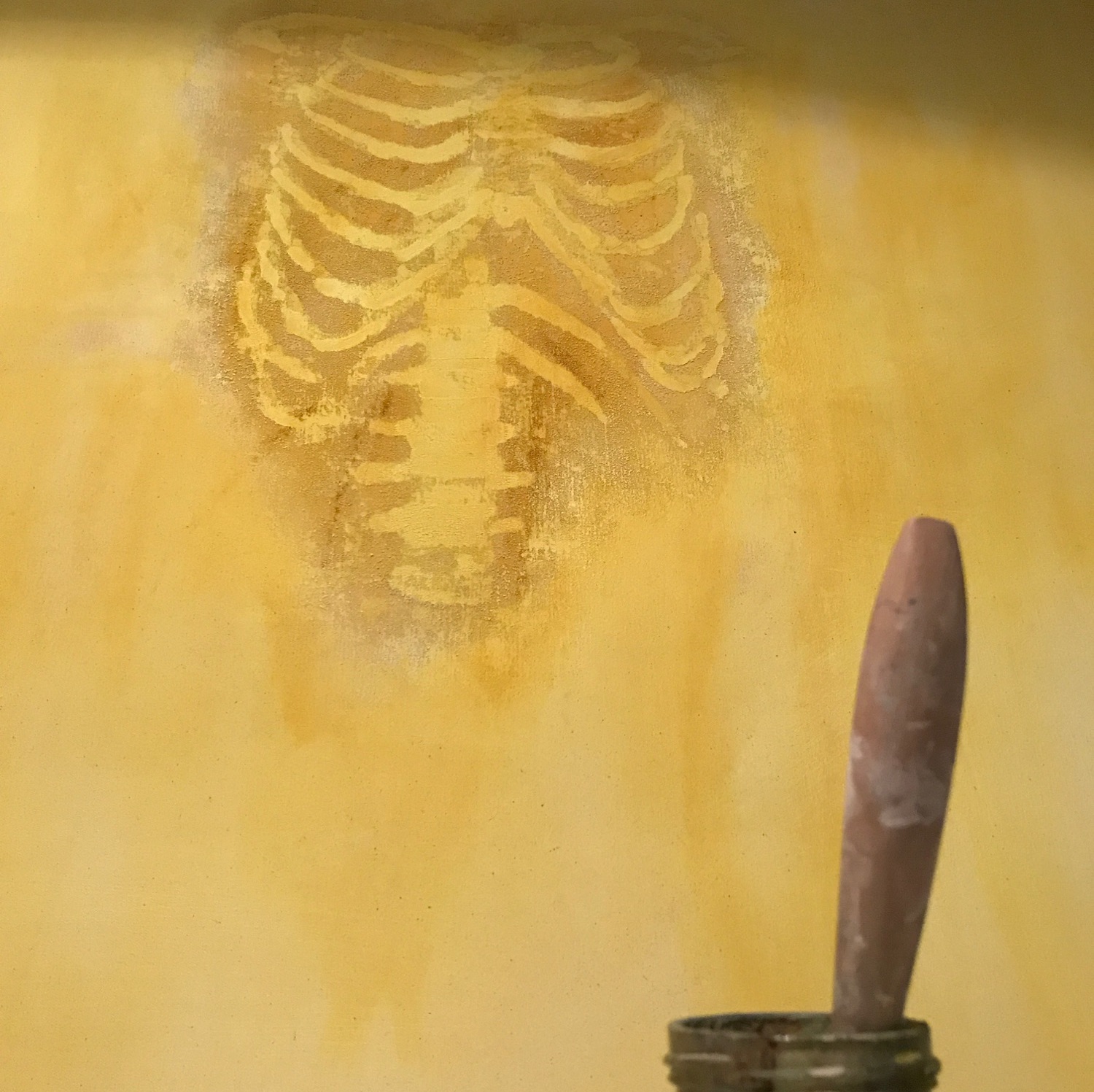 Sometimes I love the simplicity of this 'skeletal' foundation but then I can't resist the challenge of painting layer upon layer of acrylic and oils.
The challenge is to integrate layers of history within the processes.
Rag and Bones was a collaborative show for the Ventnor Fringe Festival in 2019
Myself and amazing art buddy and fellow experimentalist, Teresa Grimaldi, worked completely independently in our respective media following the theme of BONES. We brought the show together in just one day and amazed ourselves at how her fantastic characters worked perfectly against the back drop of my paintings.
The dogs were very impressed with the exhibits.